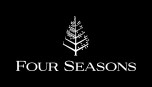 Located between Dallas and Fort Worth, we have a dedicated staff and gracious services that exude the relaxed warmth of a private country club.
Visit Four Season Dallas for more details



Warning!
Future Watchers is not afilliated with CDM Media. The link on their website to ours does not indicate any relationship, and appears to be intended to deceive.